Car Wreckers Laverton
Cash for Cars | Used Spare Parts | Free Car Removal | Auto Dismantlers

About Laverton Car Wreckers
If the car you currently own has broken down, old, scrap or crashed to the point that it cannot be fixed, you do not need to worry because all cars can still give lots of cash if you contact us today. We offer up to $15,000 instant cash for cars and provide free removal and towing.
Selling an unwanted automobile requires a lot of thought and effort. But selling one that has a lot of flaws or has been in an accident gets even trickier. Not anymore, because Laverton Car Wreckers buys all junk, used, old, damaged, accidental and otherwise wrecked cars. We buy it in exchange for top cash. Because, let's face it, even if an automobile has broken down, it still consists of parts that may pay big.
We Buy Cars – Cash up to $15,999
We offers top dollar cash for cars regardless of their make and model. Whether you own a car, heavy-duty truck or an SUV, our cash deals are bound to pay you big. 
If the car is old, looks scrap or completely damaged, we recommend to sell it for scrap. We offers up to $15,999 cash for unwanted cars.
At Laverton Car Wreckers, we buy all kind of vehicle for wrecking and dismantling. Our experts bring all junk, used, scrap, old, damaged and accident-ridden cars to our yard. The auto wrecking experts at our car yard examine the vehicle and suggest how to proceed with it.
Sometimes, when a car is not entirely in a bad shape and has minor flaws. We pay more money and consider this car as excellent for used parts.
Reasons for Choosing Laverton Car Wreckers
Our company is the licensed and registered car wreckers who buy cars for used parts and scrap metal. There are many other options available in the market to salvage and dispose of a car. But we are one of the best due a wide range of reasons.
Free Car Evaluation for Dismantling a Car
Our experts thoroughly assess your car and present you an evaluation. We make sure to not miss out any part that has the potential to pay you. The price we put on your unwanted and wrecked car is equivalent to its worth.
Accepting Cars for Wrecking in Any Condition
Laverton Car Wreckers pays top cash right on the spot for all kinds of cars. We buy all, used, junk, wrecked, scrap, old, totalled and unregistered car. Even if your car is burned, accident-ridden or crashed to bits. It still holds significant value at our salvage yards.
Car Wrecking and Used Parts for All Kinds of Vehicles
We frequently deal in light vehicles, medium-duty vehicles and all kinds of heavy-duty commercial vehicles. Sell us your old vans, trucks, SUVs, buses, minivans, coupes, UTEs, and all other 4WDs for instant cash. Laverton Car Wreckers known to provide flawless car wrecking services without costing you a single penny.
No Hidden or Additional Charges
We offer a no-obligation free evaluation. This means that neither do we charge for assessing your car nor do we bound you to make a deal with us. Laverton Car Wreckers offers highest paying cash for old cars in Melbourne without any additional charges.
Car Payment with Receipt on the Spot
Laverton Car Wreckers also happens to be one of the leading auto dismantlers that offers the full value of your car in cash. We are strictly against the idea of delaying the payment. Or charging you extra for any of our services for that matter. We pay the cash right away, or if you prefer, we make the transfer to your account. After you provide us your bank details, we make sure to send you the money before your vehicle reaches our yard.
How it Works – Car Wrecking with Us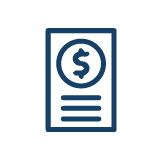 1- Free Car Evaluation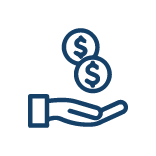 2– Get Paid For Car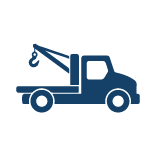 3– Get Car Removed
At Laverton Car Wreckers, our routine is simple. People call us to sell their car and we offer a free quote. All you need to do is
Tell us the make, model, overall condition and mileage of your car.
Tell us your exact location along with your contact information; name, phone and email
Wait for our experts to present you with a quote.
Let us know whether you approve the offer.
Schedule a day that you find most convenient for towing.
Have us pay you instant cash for old cars just as we arrive at your location.
You can provide us with all the necessary details about your car by calling us. We also give you an option to sign up online for a quick quote.
After making the deal, we stick to the schedule and arrive at your location on the designated day. As soon as we reach, the first thing we do is hand you the cash for the wrecked car before beginning to tow. One of our representatives takes care of the payment. And soon we tow the car entirely free of cost.
List of Car Wrecking Models in Laverton
Laverton Car Wreckers pay top cash for wrecked cars that go as high as $12,999. Sell any of the popular or unpopular Japanese, Russian, American, European, German or Korean brand. We have excellent cash deals for each one of the following make.
Toyota, Nissan, Honda, Chrysler and Peugeot
Holden, Renault, Skoda, Volkswagen and Saab
Proton, Kia, Mitsubishi, Hino, Isuzu and BMW
Great Wall, Dodge, Volvo, Hyundai and Citroen
Audi, SsangYong, Datsun, Mazda and Lexus
Ford, Fiat, Daewoo, Subaru, Daihatsu and Jeep
Mini Cooper, Suzuki, Alfa Romeo and Mercedes
If you have any other make, let us know. We will but that one too.